Aussie Drain is currenly installing Horizontal Dewatering on the 360 km long APLNG gas pipe line from the Bowen Ranges to Curtis Island near Gladstone .
With water tables sometimes up to the surface, pipeline contractors McConnel Dowell chose Aussie Drain and Coates to make sure the 42″ pipe line successfully can be installed at a depth of 2.5 meters.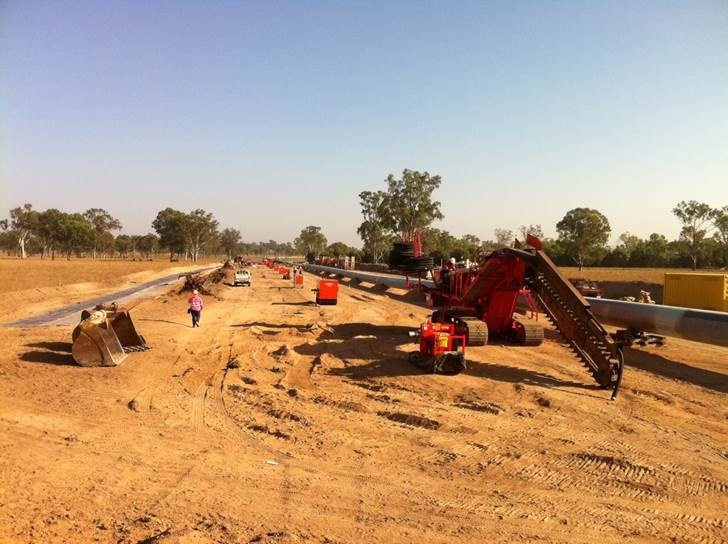 Below demonstrates the pump removing the water via the pipe our Horizontal Dewatering Trencher placed deep in the ground.